Legal advice on Customs law by an attorney-at-law primarily focuses on mitigating duty recovery and avoiding criminal or regulatory offence proceedings. Since customs audits of businesses are on the rise in recent years, it is vital to seek the advice of an attorney specialized in Customs law. If a customs audit reveals errors in the standardized procedures, the company may face substantial recoveries of import duties and revocation of existing authorizations. An attorney specialized in Customs law will guide you through any ensuing proceedings and solve any disputes before the finance or criminal courts.
Prior to such proceedings, an attorney specialized in Customs law can help you clarify any questions pertaining to the cross-border movement of goods.
Customs Law at LSV
For laymen, Customs law is a complex legal field consisting of a number of special regulations including the Community Customs Code, the implementing provisions for the Community Customs Code and the German Fiscal Code. As a partner at LSV, I have set myself the goal of broadening the range of services provided to include not only legal advice but to offer a master plan for clients seeking legal representation and counseling on Customs matters. With a team of proven experts in their respective fields, I can provide businesses with advice on all aspects of Customs law. Thus, the employees responsible for customs-related matters in the business have the option to declare the customs duties retroactively via a voluntary disclosure and thus obtain immunity from prosecution.
The scope of services offered by LSV includes:
Setting up Customs Centers of Excellence (CEE)
Customs Valuation Law
Excise Tax
Customs Procedures
Import VAT
Applications for Authorization
Customs Audits
Criminal Proceedings under Customs law
Liability in the Business
Foreign Trade and Payment Law
Counseling private individuals in case of violations against the obligation to declare cash or against traveler's allowances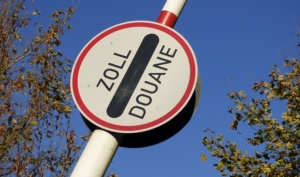 Our China Desk
In 2017, I set up a China Desk to provide clients with legal advice on Customs law in Chinese in addition to my working languages German and English. With the support of Ms. Ting Shu, a graduate of the Renmin University School of Law in Peking, China, I set up a communications platform offering counsel on Customs law in an international context.
Customs Law and Costs
Qualified legal advice on Customs law need not be expensive. To avoid unnecessary costs, my team and I are happy to advise you. Each of your concerns will be dealt with by a specialist. This saves on costly familiarization periods and ensures that you receive the highest-quality legal advice. That being said, I will be your single point of contact, thereby streamlining communication. The attorneys at LSV are bound by the interests of their clients. You will be informed of the expenses incurred as part of the work involved in providing a comprehensive solution for your Customs law concerns. Keeping a close watch on expenditures means that we are good stewards of your investments and ensure that the benefits are outweighing the costs.
This post is also available in: German
Dirk Pohl
Attorney-at-Law, Specialized Tax Attorney
Specialized in Customs, Tax and Foreign Trade and Payment Law
I'd be delighted to advise you!
+49-178 8895896
+49-69 509 82 – 0 (receptionist)
Reachability
Mon. – Fri.: 08:00 AM to 10:00 PM
Sat.: 08:00 AM to 01:00 PM